5 reasons to put away the sublimated round neck t-shirts and switch to sublimation polo
Lately, the world has become obsessed with the round neck t-shirts. Parties, outing, clubbing, meeting or anything- these tees have become the ultimate wear. In fact people need to be told now why they should switch to other types and varieties of tops. If you're one of those fixated, here we bring you 5 ultimate reasons why you should switch to sublimation polo starting today. Keep reading, while we wait for a 'thank you'.
Because they are polo, duh!:-
Clothing items has come and go (and that's how it will roll in future) but polo t-shirts still holds a very dominant position in the consumer market. An evergreen top, adored by both female and male customers, polo t-shirts are charming. Enough said!
To stand out from the herd:-
The next time you hit outdoors take note of the number of people who are wearing round-neck tees- you'll loose count, there are just too many. So do you really want to look one of thousands around you? Do you want to be a part of a herd? Or do you consider your different and special and want to stand out from the gonnabes and wannabes with your individuality, style-wise? You say.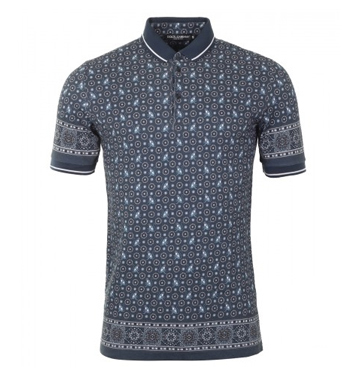 Life's no party; often you need to look formal:-
Round neck tees will only take you so much, when it comes to formal occasions they would leave your side (unless you're brave enough to venture the layering world). While polo t-shirts, on the other hand, look casual but also very formal. Whether you're heading to your office, executive meet up, or any formal setup- polos can come up to your aid. Their suave and standard flavour will ensure you look relaxed, confident, at the same time- well dressed according to the situation.
Who said polo t-shirts aren't stylish:-
Yes, back in the days there were only handful of polo tees varieties available in the market but that's not the case today. These days top sublimation shirts manufacturers are offering many fresh and colourful varieties of polos that can put even the 'fashionest' of wears to shame. They look trendy and bold and appeal highly the people who dig being the centre of attraction.
They are the ultimate comfort wear:-
Even quality-wise polo t-shirts have come a long way. From being made only using the cotton (and that too of poor quality) to now being made using the finest of organic cotton or cotton-poly blend, polos are much comfortable to wear today. They are light in weight, and offer far better wicking and ventilation facilities. This makes them perfect for every kind of season.
These are the five important reasons why you should ditch round neck tees (although not entirely, but stop obsessing, please!) and switch to the cool, comfy and evergreen sublimation polos .
And same advice goes to the small business owners who have stashed their warehouse with heaps of round-neck tees. Contact a good sublimation shirts manufacturer and make your bulk purchase for standard or sublimation polo t-shirts today.